Bet McLean.com is to sponsor the Northern Ireland Football League Cup for the next three seasons.
Managing director Paul McLean made the announcement at the National Stadium at Windsor Park, Belfast where he confirmed the company's continuing financial commitment for local sport.
He said: "We are delighted to be able to support local sport, and this is why the League Cup is such a good fit, as the teams involved are from all levels of football in Northern Ireland."
First round ties are due to take place on August 5 with the final being televised live by SKY TV next February.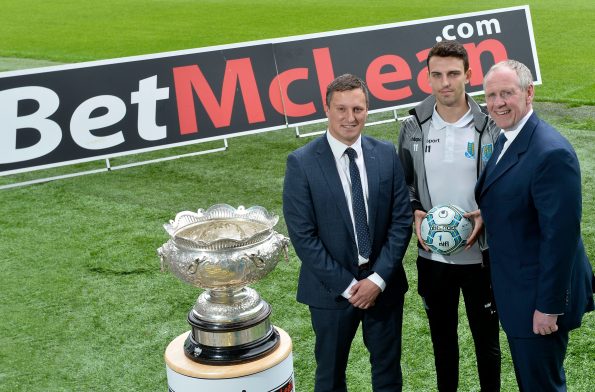 Representatives from several Irish League clubs attended the official announcement and opening round draw which was conducted by Mr McLean and Conor McCluskey, who scored the second of Ballymena United goals in the 2-0 victory over Carrick Rangers in last season's final.
Andrew Johnston, secretary of the Northern Ireland Football League said that by attracting a progressive sports orientated company like Bet McLean.com sent out another strong message that football in Northern Ireland was worth investing in.
He added: "We are delighted to have secured a long term sponsorship agreement with Bet McLean.com who have brought into our vision how we want to grow local football, in particular the League Cup, over the next three years."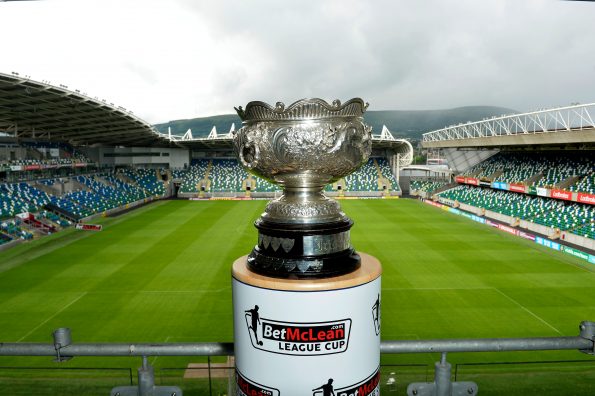 ---